---
Train Air Horn for Truck, 600DB 12V Super Loud Dual Trumpets Car Electric Horn For Car Truck Boat Train
Durable, good sound and no Vibration, This Horn has good sound and extremely stable Frequency!
Easy to fit, glistening chrome finishing and tuned train horn sound. 
These train horns can fit in almost any vehicle, but deliver the very big sound you need.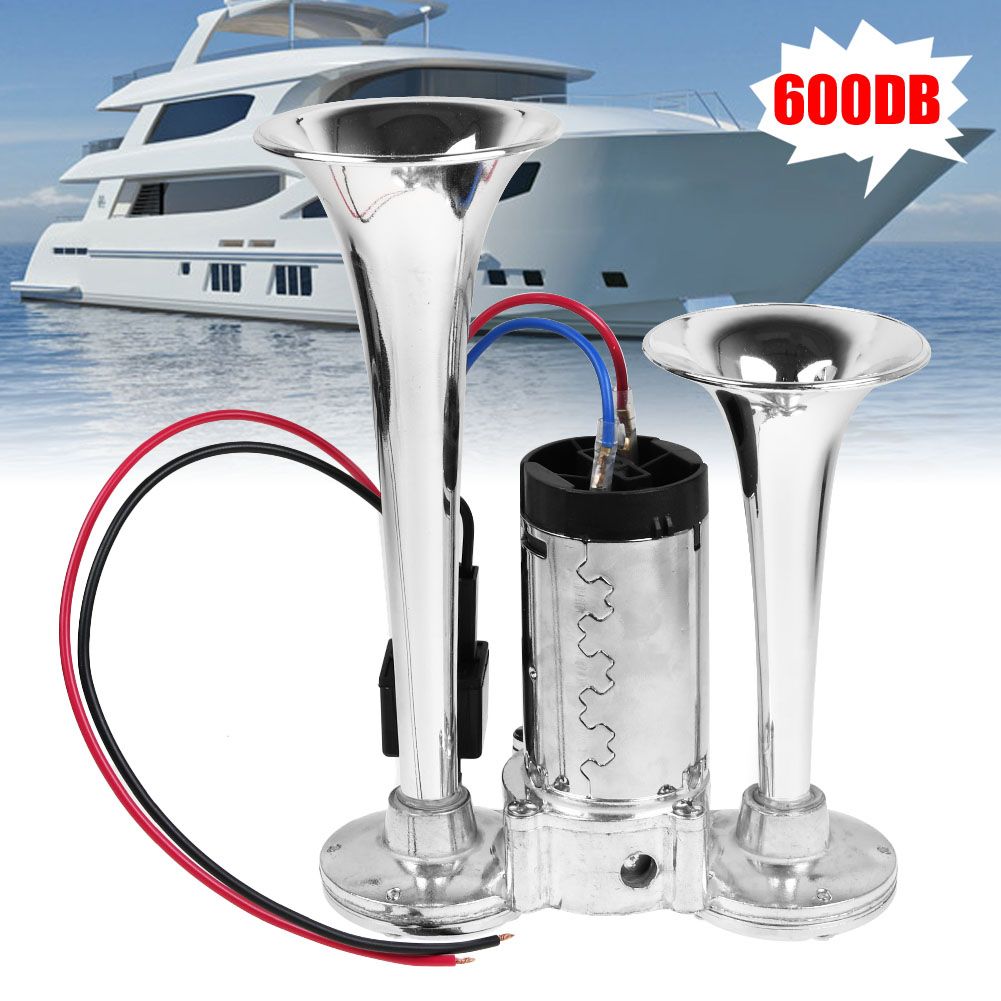 Features:
Long Service Life: Made of high-quality materials, chrome-plated zinc horns, all-copper coils, metal horns, and a weather-resistant compressor. All kits are designed for long-term use.
Loud Speaker: The upgraded internal structure can produce a deeper and higher tone, which is loud enough. Since the improved horn system reduces the risk of injury and vehicle damage, please use it reasonably, especially in schools and hospitals.
Good Sound: 600dB sound level, has stable performance, and higher work efficiency.
With low current and high decibel, the horn has good sound and extremely stable frequency.
Easy to Install: The wiring is easy, it does not take long at all, and it is also suitable for any 12V model, which includes most cars and other vehicles, SUVs, motorcycles, yachts, boats, off-road vehicles, buses. It is also equipped with universal installation to make installation easier.
Suitable People: Designed for customers who are looking for loud and affordable horns. The polished and shiny chrome-plated horns make the appearance when installed on any vehicle attractive.
Specifications:
Material: Chrome plated zinc

Color: Silver

DB Output: 600DB

Voltage: 12V

Fitment: Suitable for car, boat, truck, lorry etc.
What's includes:
1 Full set Dual loudest Trumpet Electric Train Horn Kit