---
OUT OF THIS WORLD CUDDLES!
The Giant Cat Plush is perfect for cuddling and plopping your head on! Just imagine wrapping your arms around this adorable new friend.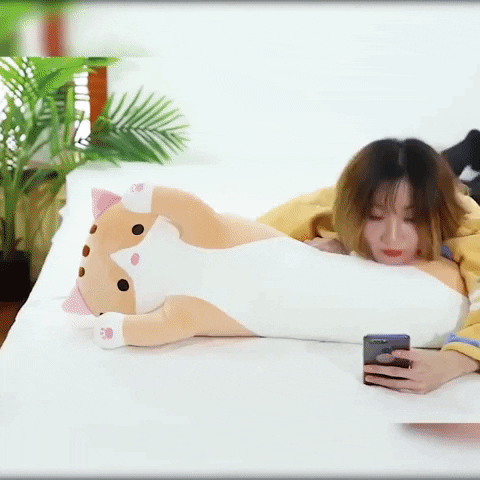 THE COMPLETE CUDDLE BUDDY
Our Giant Cat Plush is the ideal gift for anyone who loves cats, plushies, and or to cuddle. They are a comfortable resting companion, as well as double a great piece of cat décor.
SUPERIOR RELAXATION AND COMFORT 
Whether you are in the mood to cuddle or relax, our Giant Cat Plush is the perfect match. Made with a super-soft microfiber blend, our Giant Cat Plush has never made napping so simple!
SOMETHING FOR EVERYONE!

Our Giant Cat Plushies are available in 3 different sizes and colors! No matter how big or small you want your Cat Plush to be, we have it!
WHY CHOOSE SKINMOZ GIANT CAT PLUSHIES?
The Best Cuddle Friend Ever
Amazingly soft and incredibly adorable, this happy cat is a must-have addition to your room!
Premium and Quality Materials
These plushies are made from a high-quality, super-soft plush material that is ensured to last a lifetime!
Easy to Clean and Take Care of 
Simply pop your Giant Cat Plush into the washing machine when in need of a clean. Each wash makes the Giant Cat Plush softer to the touch!